The Best Tights for Runners
Don't let fall or winter weather stand between you and your fitness goals. When buying a pair of running tights, support, breathability, and comfort are all important considerations. The best running tights can be breathable but also warm. Also, support and compression are important factors to consider, especially if you experience muscle pain. Here you can check out a few Six Minute Mile staff recommendations.
Nike Women's Speed Running Tights 
These tights are compressive and supportive for women who like to run fast. They're perfect for cooler runs and track sessions.

Under Armour Men's ColdGear Reactor Run 
These tights are for men who want breathability without sacrificing heat. Under Armour's fabric is breathable, but a warm layer.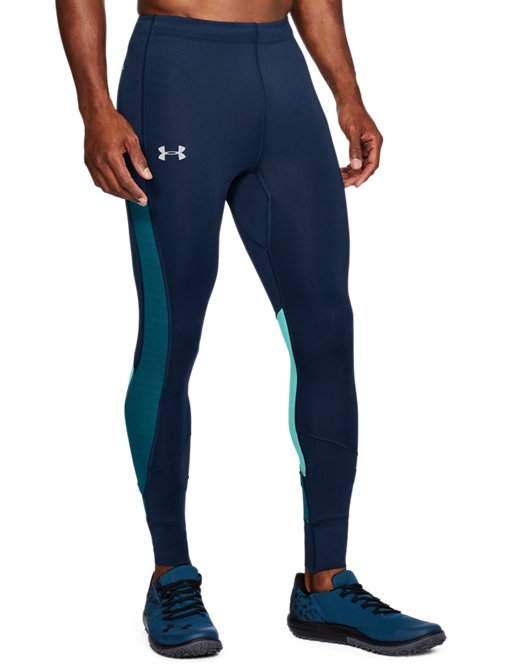 Reebok Women's Compression Tight—Oil Slick
These tights have superior comfort due to support and cooling. Also, the stylish coloring means they can be worn in athletic or casual settings.
2XU Elite MCS Compression Tight
These tights are for serious runners that want to avoid muscle soreness. They are specifically designed to compress muscles and limit vibration.
Why do we do product recommendations at Six Minute Mile?
At Six Minute Mile, our staff likes sharing some of their favorite products. Sometimes we get paid if you actually buy one of these items -- usually about enough to buy a small coffee and a cruller at Dunks. Mostly, we just like sharing stuff we've tried and liked. Or stuff that's such a good bargain that you can't not like it.
Our main goal with Six Minute Mile is to deliver you with news, inspiration, special deals, and featured stories to help you reach your fitness goals. Check out some of our content here, and if you like what you see, subscribe today.
Get faster, get stronger, get inspired.
Affiliate Disclosure
Some of the links featured on this page are affiliate links, meaning, at no additional cost to you, Six Minute Mile will earn a commission if you click through and make a purchase.